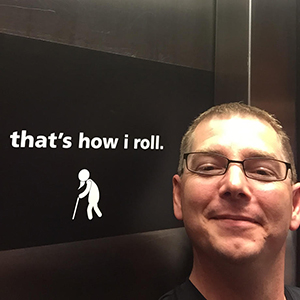 Passion around cars started at a young age (think Hot Wheels!) for Chet. He came by this honestly via his father who is also an avid participant in these events and consummate 'car guy'. Chet is an active member in the Great Plains Chapter of the BMW CCA as an officer and is also a PCA member. Lori – Chet's wife – also supports the GPC chapter as an officer and they often bring their two boys to chapter events.
Chet chased his automotive love first as a mechanical engineer working in the Detroit area and began track driving in 2002 through HPDE events with the Porsche and BMW clubs while living in Michigan. While a foregone conclusion that Chet would find driving on a track fun, this experience reinforced not only a passion for driving but also sparked an interest in coaching the skill. This led him to the BMW CCA Instructor Training School and also mentoring instructor candidates. He enjoys the people involved with these events as much as the technical aspects of motorsport and driving and has been called a 'pusher man' for HPDE's more than once!
It was a longtime goal of Chet's to one day drive Heartland Motorsports Park after attending IMSA events there as a child. The dream to drive Heartland Motorsports Park was finally realized with the first Flat Out Classic, an event whose genesis was a collaboration among 'dreamer' chapter leaders (Chet among them) who enjoyed one another well enough to team up, put in the work and create something special.
In addition to professional work in the automotive space, coaching youth sports and a hobby 'playing' with cars, Chet has crewed for vintage and professional race teams and has experience teaching classroom and coaching on-track for the last 10+ years at many different tracks. His passion for cars extends beyond a single marque and involves wrenching on vintage and modern sports cars with his favorite being whatever steering wheel rests between his hands and a goal to always keep growing the list of cars he regrets selling!
Accomplishments/Experience:
More than 10 years' experience instructing in HPDEs
Street Survival instructor experience
Crew experience in Grand Am Cup and SVRA
GM limit handling certification
BMW CCA ITS and mentor experience
Fastest driver in Spec ZHP (within the rules)
Racetrack Experience:
Waterford Hills, Mid-Ohio, Gingerman, Grattan, Heartland Motorsports Park, Motorsports Park Hastings, Raceway Park of the Midlands, Hallett Motor Racing Circuit, Circuit of the Americas, Texas World Speedway, Daytona (crew), Watkins Glen (crew), Mosport (crew), Laguna Seca (crew), BeaveRun (crew)